EDITORIAL & OTHER SERVICES.
We offer complete publishing service to new and established authors. Our e

ditorial services and all interior and Cover designing are included with any publishing package that you choose and offered to our authors at no extra costs.
We are able to provide various paid publishing services to the public. Such services includes the followings: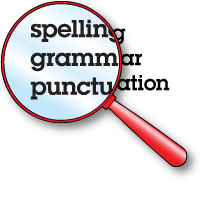 EDITING SERVICE:
Our standard editing service is not limited to books & manuscript alone. We extend this service to brochures, assignments, thesis, and journals, etc.
FORMATTING:
We ensure proper Formatting & Layout of your document/manuscript, integrate graphics and text to ensure compliance with required formats and style guides from manuscripts or author supplied files. Formatting service include technical and interior design of your manuscript, ie. pagination, fonts, headings, images, graphics & artwork, etc.
FULL COLOUR BOOK COVER DESIGNS:
First impression always matters. We will work with you to give your book the most appealing cover with theme to match the title of the book and what the book is about. This service comes complete with ISBN & Barcode for your book.
ILLUSTRATIONS
A professional illustrator will work with your idea to create your desired and most appropriate illustrations that will match the text you have written for your book.
GHOST-WRITING:
With our experience in Creative Writing, we're able to provide you with a high quality ghost-writing service to meet your desired standards in a host of genres, particularly in non-fiction categories such as a memoir, history, politics, auto-biographies, how-to books, religion, etc. Whatever your requirements are, we can help to bring your story to life.
PROOF-READING:
We offer Proof-reading service to help you check out for spelling errors on every page to ensure that sentences make sense. This services include:- correcting grammar, spelling, punctuation and adding or remove certain wordings to ensuring clarity of your writing. Available to writers, and students on essays and thesis.
BOOK PRINTING:
Book Printing Service for Self-Published Authors, Professionals and Institutions. With digital print technology, we can produce your books or brochures very quickly at just a fraction of the cost of traditional offset printing. Our service is fast and efficient. Our minimum quantity is 50 copies.
WEBSITE DESIGNS:
We can help you to own a professional website. You don't know how to go about building a website or you probably do but don't have the time to actually sit down to work on it with building the content pages. Let us help take the hassle off your chest by providing you with a stunning website with full content pages tailored to your business.